Why choose
AUS Cycle Coaching?
For only
$280

per

month our program offers
•
A tailor made training program designed to help you reach your goals
• Strength and conditioning program (where applicable)
• Daily coaching questions and feedback
• Unlimited coach communication
• Communication includes, Advice on Cycling Aspects Like Nutrition,
Recovery, Racing Strategy, Training Feedback, Training Planning,
Training Adjustments and more
• Unlimited training plan adjustments
• Custom training zones
• Event/goal specific analysis and tactic advice
• Discounted rate for Aus Cycle Coaching Blood Lactate tests
• Access to Aus Cycle Coaching information media
• Premium Training Peaks account (value of $19/month)
We believe the only way to coach effectively and to the athlete's full potential is through open and non-restrictive communication. Our program offers full communication with our coaches, this is paramount when dealing with injury prevention and the problems that pop up in our busy lives.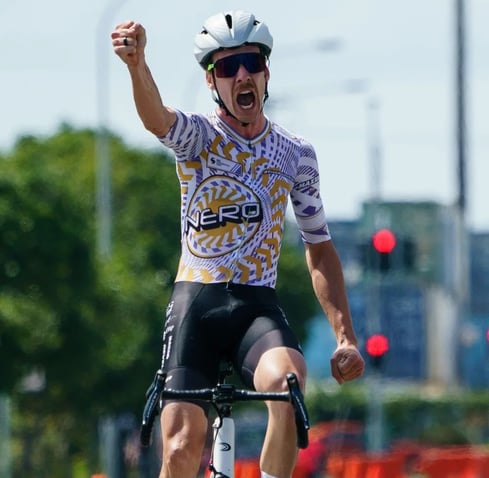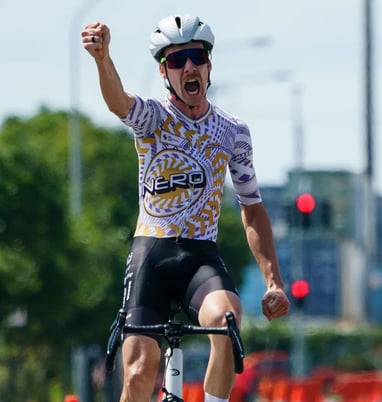 Ben has over a decade of experience racing at an elite level, with most of those years spent in Europe. Ben is now racing with Nero Continental with the focus on sharing his knowledge and expertise with riders of all levels. With over 7 years of experience coaching full time, he has a passion for making evidence-based training methods accessible to everyone. Ben is also near the end of completing a Bachelor of Psychology. "I chose to study psychology because it has repetitively been proven that in sport, the mind has a bigger impact on performance than fitness. Combing years of experience in coaching and sports physiology with psychology to truly optimise improvement has become a passion of mine. Coaching for me is not just about the science, it is about building a personal relationship with the athlete and working towards their own goals in a way that works for the individual".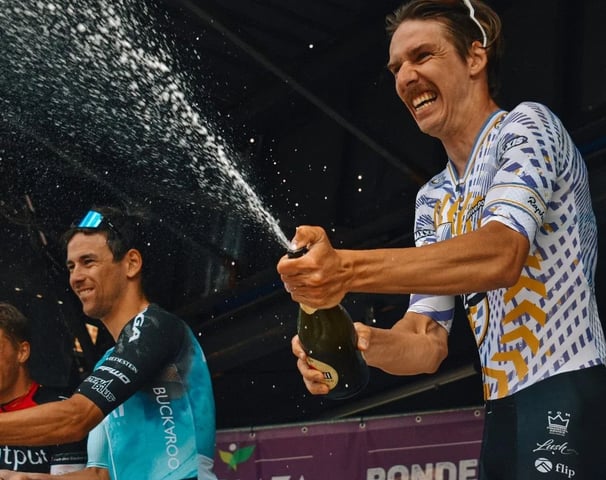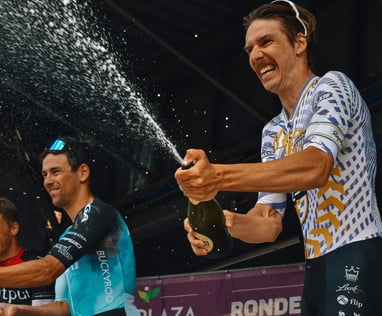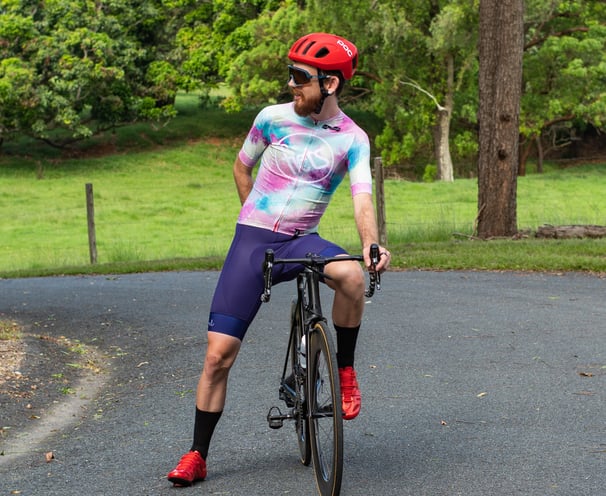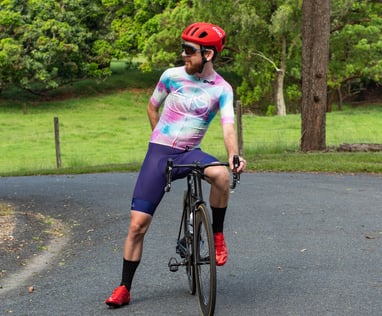 Trent has been racing for over 15 years. He has competed at all levels of cycling, from the junior ranks through to elite as well as NRS, National and even at an International level. Trent has been working with power meters since 2006 and has helped coached, develop and mentor other cyclist over the years. "The best part of coaching for me is giving our athletes the tools they need to achieve their dreams and goals. There is nothing more rewarding than then making someone's dream come true and getting alongside them as well as being part of their journey"
AUS Cycle Coaching was formed in 2007 with the idea of delivering professional coaching at an affordable and reasonable price. Since then we have coached athletes to win Australian Championships, wear leaders jerseys at tours and National Road Series events, race at an international level and even qualify for world championships. But we don't only look after the more serious athletes, we cater for athletes that have their own personal goals whether it's to complete a sportif ride, knock some time off their local climb, lose weight or even just improve their fitness level. Whatever our athletes' goals are we will work with them to reach their full potential.
We offer:
Customised training programs and coaching sessions to suit your lifestyle and goals from Recreational to Competitive cycling on Road, Track and MTB.
Individual Coaching
Fitness testing
Groups Coaching
Bike maintenance
Aus Cycle Coaching offers comprehensive schools/corporate programs catering for all levels with the focus on Fun, Fitness and Safety.
If you have any questions or want any more information feel free to contact us at coach@auscyclecoaching.com.au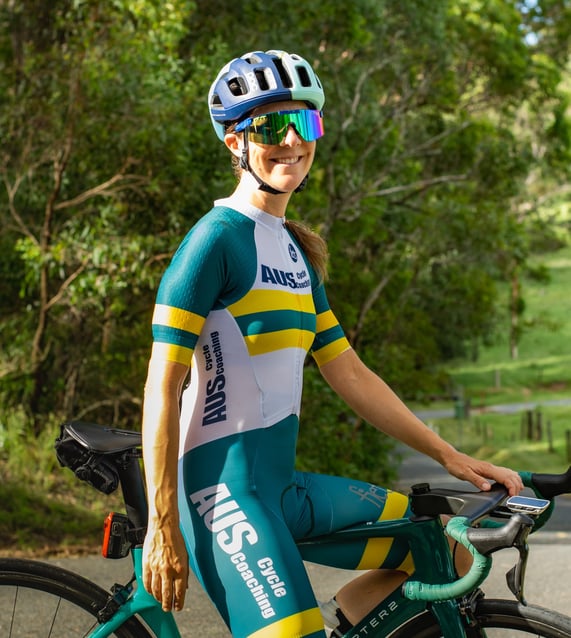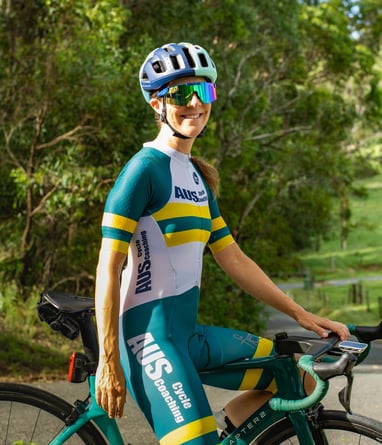 1st Australian Championships
What a way to cap off my first masters nationals!! Top step! This win is as much AUS Cycle Coaching's as it is mine. My coach, Trent. Also a huge thank you to all the people behind the scenes that make it possible for me to train and compete.
- Theresa Waldburger


From Google Reviews
I have been using Aus Cycle Coaching for over a year now. Trent is a perfectionist who works hard to seamlessly tailor or modify programs for his athletes depending on their availability of time and motivation for training. Trezza always makes himself available to offer both physical and mental support and has a wealth of cycling knowledge to draw upon. Regardless of what your cycling goals are, I would have no hesitation in recommending Aus Cycle Coaching as a value asset to keep you progressing on the bike
- Andrew Locke
1st State Championships
When asked if I'd give the State Criterium Championships a go this year, I was apprehensive. The thought of coming down again and sustaining another injury terrified me. I was very nervous, and didn't relax until the race was finished but so happy to have gotten through it safely and with first place as a bonus! Thanks to my coach Trent Carman from @auscyclecoaching for encouraging me to get back into it, and keeping me training hard indoors for a couple of months while I was injured. Looking forward to the next race
- Elise Run


AUS Cycle Coaching offers professional coaching to all cyclists, from all disciplines. We work with all levels of cyclist, from Australian Champions, to beginner and non-racing cyclist. Whatever your goal is, AUS Cycle Coaching will work with you to reach your full potential.
At AUS Cycle Coaching every athlete receives a custom written training program built around their personal goals and ability level. Athletes programs are constantly reviewed and there is no limitation to training program reviews and/or modifications.
We firmly believe that the basis of a successful rider/coach relationship is built on communication. It is for this reason that we do not limit communication in any way, in fact we encourage all our athletes to call or message any questions, feelings or thoughts in order to get the best out of the rider.
AUS Cycle Coaching starts off with an initial consultation for free. At $280 per month, our athletes get an unlimited amount of one on one face time (or calls when location does not permit), this also includes programs done via Training Peaks. (Note Juniors under 17 or younger will receive coaching at a discounted rate, contact AUS Cycle Coaching for more details)
Fitness Testing
AUS Cycle Coaching also provides fitness testing services. Whilst an on road power test is a good estimate of current fitness, we believe a blood lactate/power test is the best way to accurately measure fitness capability and formulate accurate training zones. Accurate lab testing is no longer something only for the "pro's". At $250, you will be given an in depth briefing in the days prior to the test, then complete an indoor fitness test with blood lactate readings taken throughout. We will crunch the numbers and send you the results. Then schedule a consultation in which we will break down the results, explain what the results mean and how best to use this to your advantage.
Please contact us for availability. It is possible for us to bring our gear to you (additional travel price dependent on location).
What are you waiting for?
Start training and achieving your goals today!